BIBLE INSTITUTE OF HAWAII
"Celebrating over 50 Years"
WE PARTNER with churches to provide Christ-centered,
life-changing, biblical teaching
BIH Marriage Conference
Two Weekends; Two Locations
Kaimuki Christian Church



1117 Koko Head Ave, Honolulu
Administrative Fee: $25 per person
March 2, 2024(includes Continental Breakfast)
Saturday, 8:30 am – 4:30 pm (one-day)
——————-
Kalihi Union Church



2214 N King St, Honolulu
Administrative Fee: $25 per person
March 8 – 9, 2024 (includes Lunch)
Friday, 7:00 – 8:30 pm; Saturday, 9:00 am – 2:30 pm
What is your Bible Question?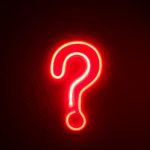 Whether you're pondering a specific Bible verse, wrestling with a theological concept, exploring a challenging doctrine, reflecting on applying scripture in today's world, or simply submit a testimonial of your faith journey – we want to hear it all. Your Question could be posted in our future Newsletter. 
Please send your questions via mail or email at info@biblehawaii.org.
Do you need an answer to your questions NOW?
Subscribe to Our Newsletter
BIH's latest news  straight to your inbox!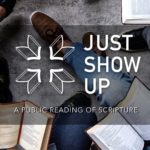 "JUST SHOW UP"
ON ZOOM
JOIN US weekly for the Public Reading of Scripture! FREE - no registration required. Just Show Up!
January 16 – March 5, 2024 (8 weeks) Tuesdays, 7:15 - 8:30 pm JSU ZOOM Link Meeting ID: 867 0653 3981. Passcode: bihjsu21
Certificate in Biblical Studies &
Mentored ministry Program